Here are Blain's Top Ten of 2015, in no specific order:
Mad Max Fury Road
George Miller, 30 odd years after his last Mad Max film, shows Hollywood that he still knows how to create an apocalyptic masterpiece, without using a lot of CGI, just good old-fashioned stunt work. Many have sought to mimic Miller's apocalyptic style, and while some deserve consolations—Steel Dawn (1979), Waterworld (1995), and Doomsday (2008)—Miller's still in charge. [Read Into It]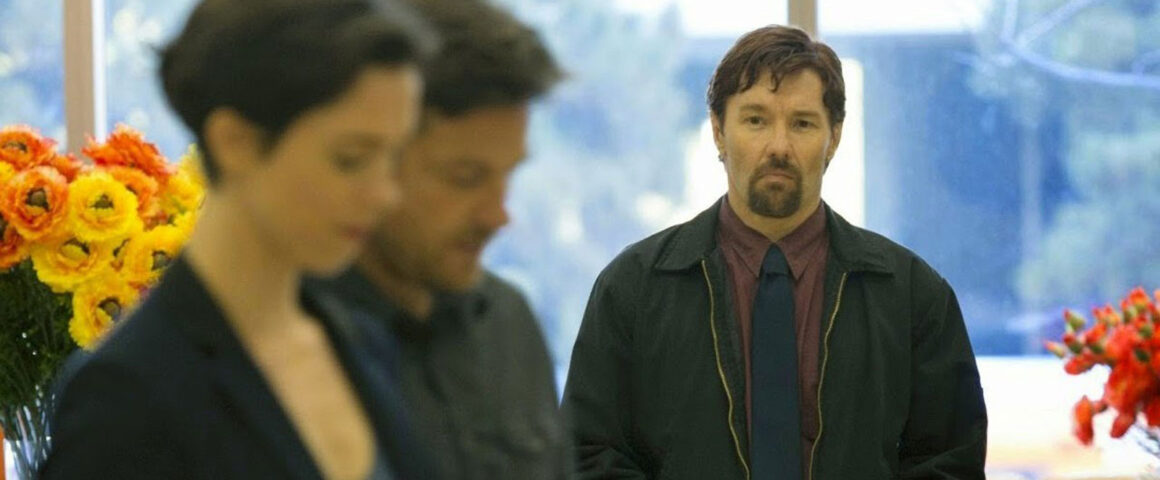 The Gift
Edgerton writes, directs, produces and stars in this gem of a thriller, pulling off an Orson Wells. When the audience thinks it knows the film's direction, Edgerton pulls the rug out from under them, and then again. It's a rare pleasure to be shocked and surprised by a suspense film these days. [Read Into It]
Mission Impossible: Rogue Nation
Bond. James Bond. Pardon, Hunt. Ethan Hunt. Tom Cruise and crew do what they do best; breathtaking stunts, great car chases, amazing fight coordination, and a healthy sprinkle of humourous dialogue thanks to Simon Peg. Each new mission entry remains just as fresh as the last and the latest doesn't disappoint.
Martian
Sci-fi connoisseur Ridley Scott aptly directs an A-list cast, in this adaptation of Andy Weirs best-selling novel. Matt Damon delivers a 'stellar' performance; his optimistic approach to the grim situation and his comical character had me rooting for his survival and eventual rescue. [Read Into It]
Max
So how does Hollywood create a heroic dog for today's audience? You make a throwback film, with an updated storyline. Then you get a Writer/Director Boaz Yakin, who has experience with filming dogs (Marley and Me) and who knows how to tug at the right heart strings (Remember the Titans). The trainers get the dog to emote perfectly from scene to scene; every shot connects the audience with what Max is feeling, making it easy to get involved with the adventure and overlook the cheese. [Read Into It]
Spy
Paul Feig's expertly blends comedy and action, satirizing, but never parodying, the latest superspy films. Jason Statham is the highlight of the film. He plays a menacing idiot, constantly bragging about his over-the-top special agent exploits. [Read Into It]
Better Call Saul
I'm sure AMC wanted to milk off the success of Breaking Bad, but there's heart to Better Call Saul that separates it from being just another mundane spin-off. Odenkirk is back as Saul, only we're introduced to him as Jimmy McGill, his real name. WhereBreaking Bad followed Walter White's Transformation into Hiesenberg, Better Call Saul follows Jimmy's transformation into Saul Goodman. Gilligan has a talent for flipping the hero's journey on its head and telling the villain's journey instead. [Read Into It]
Kingsman: The Secret Service
Matthew Vaughn delivers us this Super violent, riotous homage to late 80's bond and the 60's Avengers TV series. The church scene where Colin Firth lays waste to an entire congregation of ultra-conservative wingnuts is the most memorable action sequence of the year. It left me stunned, not too many films have the balls to do what Kingsman does. Take note, there's a new super agent in town, who can compete with the likes of the best, and his name is Eggsy. [Read Into It]
The Salvation
The Danish film The Salvation is a Bleak, Dark western, reminiscent of the spaghetti westerns of the 1960's. Mads Mikkelsen, who need only twitch his eye to deliver pure menace, plays a Danish immigrant, who takes swift revenge on the villains that killed his family. He faces down the ruthless gang, lead by Jeffrey Dean Morgan (Watchmen, Supernatural). Caught between them, is a captive mute played by the always excellent Eva Green. The Final Shoot out harkens back to High Noon and the recent 3:10 to Yuma, pitting two ill-prepared men against a gang of marauders.
Paddington Bear
Upon seeing the trailer, I thought Paddington Bear would be another brain dead kids movie. But I was wrong, it surprised me more than any other film in 2015. England's classic character is brought to life with seamless CGI, smart and subtle British wit, delivered by a cast of familiar Brits (Michael Gambon, Geoffrey Palmer, Ben Whishaw). It's a hilarious and heartwarming delight, with plenty of homages to classic cinema to satisfy any film enthusiast.