Captain America: Civil War manages to do what their last two entries—Antman & Age of Ultron—couldn't: Balance story and the myriad of characters.
Pacing wise, Captain America: Civil War drags a little at the start, but only because they have a plethora of heroes to reacquaint the general audiences with. Some of the characters, like the Black Panther, could have used a bit more set up, but his archetype is recognizable enough: The Billionaire playboy with a super suit and martial arts training.
I can't complain much about the set up though, because Marvel spent their last two movies, Antman and Age of Ultron setting up this one. This is obvious to me because the last two movies tried to shoehorn in a bunch of shit into their respective stories, which turned both films into a convoluted showcase of fresh new heroes. That said, Civil War renews my faith in Marvel's capabilities. For instance, the five minutes of runtime that Ant Man had, was better than the entirety of his last film.
The film's conflict comes from the age-old squabble of intervention versus sovereignty. The Avengers cause an international scandal that gets their collective wrists slapped by the UN. Then a bunch diplomats decide that they have oversee the Super Hero task force known as the Avengers. Ol' Cap, the constant sovereign, has not interest in signing away his god given right to punch baddies, while Iron Man considers checks and balances necessary. Everyone else splits up according to these two sides—easy enough.
Several frame-ups ensue, which leads to a stand off of the goodies versus the… other goodies in a conveniently empty airport. Without giving too much away, the bout of wrastlin' between all of the heroes is not only the highlight of the film, I'd say that it's the high water mark of the entire Marvel series so far, considering it was eight years in the making—which is pretty neat!
Marvel bogs down the film with a lot of bureaucratic nonsense, slowing up the punch fest. They do this, of course, because it's the filmic universe, not the comic universe. And without those bureaucratic conversations, every asshole who's never read a comic will push their glasses up on their nose, clear their throat and inform everyone, quite stoicly, that "That would never happen in real life."—No shit.
I understand that they wanted to tread into Watchmen territory, meaning that Marvel wanted to emphasize with the real world consequences of the heroes' actions. But they didn't have to tie the film up in red tape to make it real. That time should have been spent focusing on the people's hatred of the heroes. Most people can't empathize with the hero's powers, but they can empathize with the responsibility that comes with power; save the villains amongst us, most people hate letting down the ones that confide in them.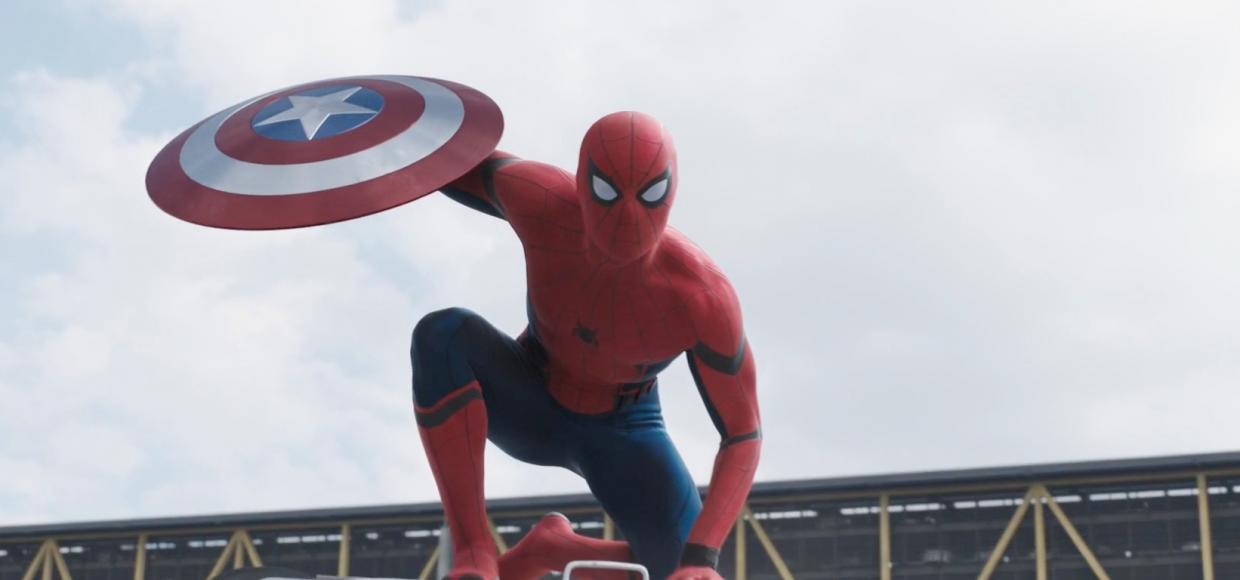 While I'm on the topic of power and responsibility, I might as well repeat what every other critic has said: This is the best incarnation of Spider-Man so far. He's an actual teenager, for one. And second, he's got an accent from Queen's—Yes, I know, my reasoning is flawed. End of tangent.
In summary, Civil War is a hell of an accomplishment, with a little bit of fat that could have been trimmed. It has a believable enough story, and enough spectacle to distract from any discrepancies in plot. I just wish that Marvel had taken a bit more time with some of the steps, I mean movies, that got them to Civil War, but what's in the past is in the past.