The following is not a review, but a reflection on the vicious cycle of humiliation and anger in the series. We start series with Holden, a curious detective, trying to make sense of serial murders occurring all across the United States. He interviews past serial and spree killers, rotting in penitentiaries to shed light on their actions. It's an ideal laboratory scenario to pick the brain of men like Ed Kemper who literally picked bullets from the brains of the victim's he'd killed.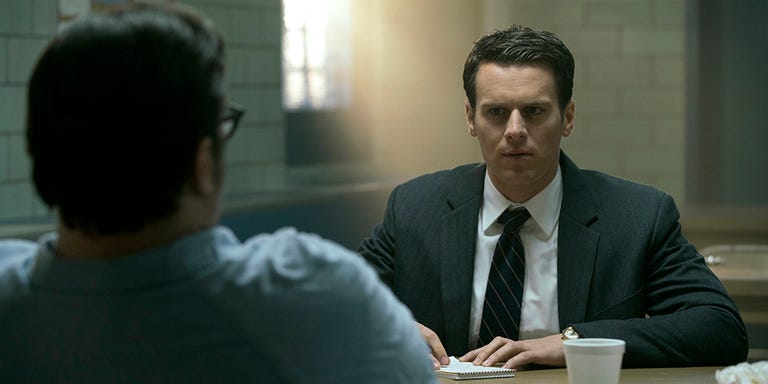 Holden has to maintain a certain level of distance from these killers so he adopts a fantasy persona of a sleaze ball, and engages in twisted "just us boys" conversations with killers. It's a noble idea: Faking empathy for a killer to shine light on why they do what they do, but the ultimate result is ignoble. Holden is so focused on befriending these men, he unknowingly begins to adopt their attitudes.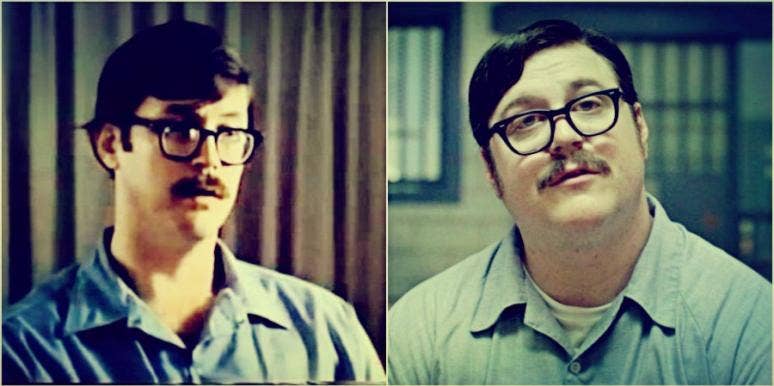 The darkness in these men is abstract and their motivations are hard to nail down, but Holden lucks out with the Ed Kemper, who is an "Open Book" about his crimes and motivations. In Kemper's interviews—to be taken with a pillar of salt—he explained that his Mother made him emotionally and socially impotent by keeping him in a basement, and feeding him meals through a hatch in the floor.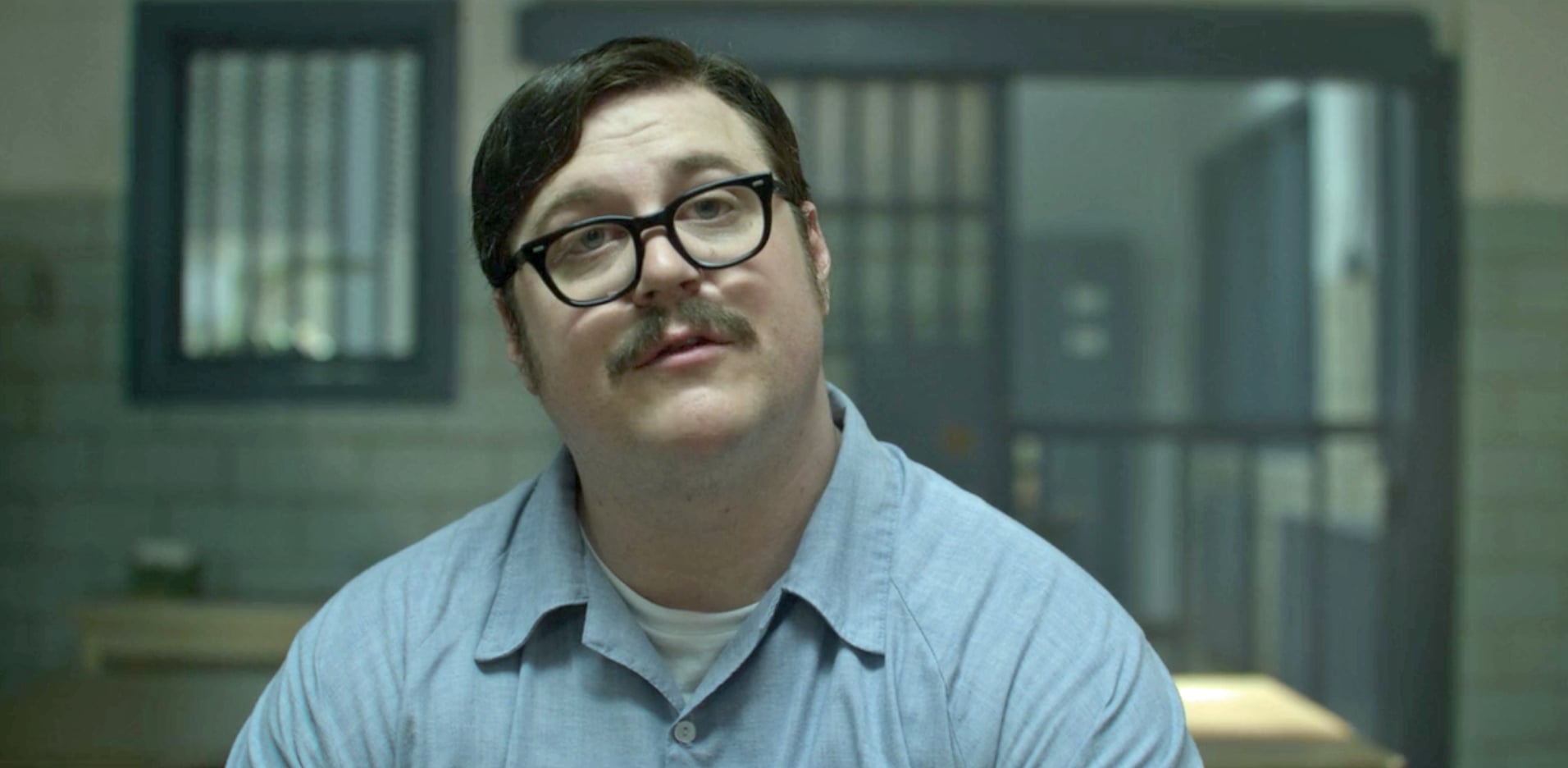 At a young age Kemper displaced the anger he had for his mother onto her pets, by decapitating them. He murdered his grandparents at a young age and then once he'd convinced doctors he was reformed, he was spit back out into the streets. He played with the idea of murdering young coeds several times until he made the fantasy a reality. Because the coeds he murdered worked under his mother, they too were a displacement for his anger toward her. Finally he murdered mother dearest and he turned himself in.
By looking into the minds of men like Ed Kemper, Mindhunters invites us into the dark corners of the "capital s" Self. A place of suppressed urges that most people like to push away. This, to me, is one of the most important themes of the show: Keeping distance from the Self. Everyone from the killers to the investigators refuse to analyze their own behaviour and tend to outright deny any wrongdoing.
While deriving a profiling system from the dark spectrum of killers, the investigators seem to lose their center or grounding in their personal lives. The seasoned psychiatrist, Wendy, distances herself from her lover, and buries herself in her work. Her only point of contact is a stray cat that she never actually meets. Tench, the hardened detective tries to put a wall between his home life and his work life. He is just as lost in understanding his son as he is in understanding the men he meets in penitentiaries. Still, both are careful enough to not dive in as deeply as Holden.
Holden loses himself in empathizing with the killers, and refuses to adhere to the system set out by the psychiatrist. After his girlfriend decides to spice up the bedroom with lingerie and high heels a visual trigger goes off in Holden's brain; due to his recent work with Jerry Brudos, the shoe fetish killer. Unable to admit that his work has made him impotent in the bedroom, he displaces the blame onto his girlfriend, and tells her that the this "Kink" simply isn't her. The hard and fast division between his work and personal life crumbles. In order to regain the power he's lost in his personal life, Holden seeks it out in his professional life.
He begins to meddle in situations that aren't his responsibility, like a Principal that gives tickles to unwilling students in exchange for nickels. His superiors, and his peers condemn his meddling. So, the true Holden—a curious uninformed man trying to make cosmos out the chaos—seeks out advice from his girlfriend, as he had in the past, only to find that she's intimate with another man.
Humiliated, he arrives to work the next day and receives a call from a superintendent who asks for  Holden's professional opinion on the tickling Principal. In this moment, Holden does exactly what Kemper or Brudos might; he displaces his anger towards his girlfriend on to the principle in order to regain the power he's lost. He does so in a calm manner, explaining the tickling principal is excusing his compulsion as a choice. Ironic, considering Holden's entire involvement with this principle came out of a compulsion to apply what he'd learned in the field to real world scenarios.
Maybe Holden was right, maybe he was wrong—most can agree however anachronistically that a child shouldn't be touched without permission. But it doesn't take away from the fact that each time Holden exercises his fantasy self—the smarmy boy wonder detective—the persona becomes more and more real. By the end of the series he's manipulating or predicting the outcome of every social interaction he engages in. He practically breaks up with himself. He refuses the advice or the opinions of others because he finds them all to be less than.
Until the finale, when Holden returns to meet with his old "fiend" Ed Kemper. Holden dons this new found arrogant persona. A mask that Kemper sees through and dissolves with a simple, intimidating, hug. Kemper reminds Holden of his place in the food chain: a curious detective who has gotten by on the good graces of killers. His ignorance about his methods come to light. More to the point, he learns a valuable lesson from Nietzsche: those in the business of hunting monsters should practice caution not to become one themselves.