Lobster takes place in a society where dating games have devolved into hunger games. It begins as a dark satire on society with a lot of fresh ideas, but most of them were underutilized, which is a surprise considering the long drawn out runtime.
Overall, It felt like a Wes Anderson film drained of all colour. I get it, it's dystopian, but it doesn't have to be robbed of all colour. If you disagree, keep in mind that The Grand Budapest Hotel is about World War 2—about as dark as humanity gets—but Anderson understands that presentation can go a long way in furthering the comedy; or that four other dreary prisoners eating vibrant pink cake can be funny.
In a round about way, what I'm trying to say is that Lobster needed more levity in the form of visual vibrancy. Muted tones have a way of draining my interest. Maybe I'm missing out on much of the technical aspects that are going on in the movie. I don't pretend to know more than what I can garner off Reddit or Youtube channels like Every Frame a Painting or Channel Criswell. But Lobster disappoints when it comes to story.
It's about a dystopian world where being single is now actually a crime, and not the metaphorical exaggeration that some are hardwired to believe. It's a crime to want to be alone, and the punishment is getting turned into an animal of your choice—something that, sadly, the director barely played with. To be clear, none of the characters actually want to be alone. They all want someone, but few are willing to settle. Those who are tend to throw themselves at anything that breathes. Most, including the main character, are willing to accept a lifestyle as a sociopathic liar in order to avoid the punishment. In essence, society has turned dating into a coliseum sport.
Farrell tries to be sociopathic and pretend but he can't, so he's cast out into the forest with a group of people that are polar to the resort he was staying at. This group abhors contact completely. If the others were sociopathic daters, these people are sociopathic loners. There are those with heart amongst them, but they are punished for it. Here he meets Rachel Weisz, a forest loser. They're so socially awkward they invent a language around it. Now, here, is where the film could have ended. Leaving it open ended whether the two loners that have found each other will make it out. But it moves from comedy into tragedy by framing Weisz as a sort of King Lear.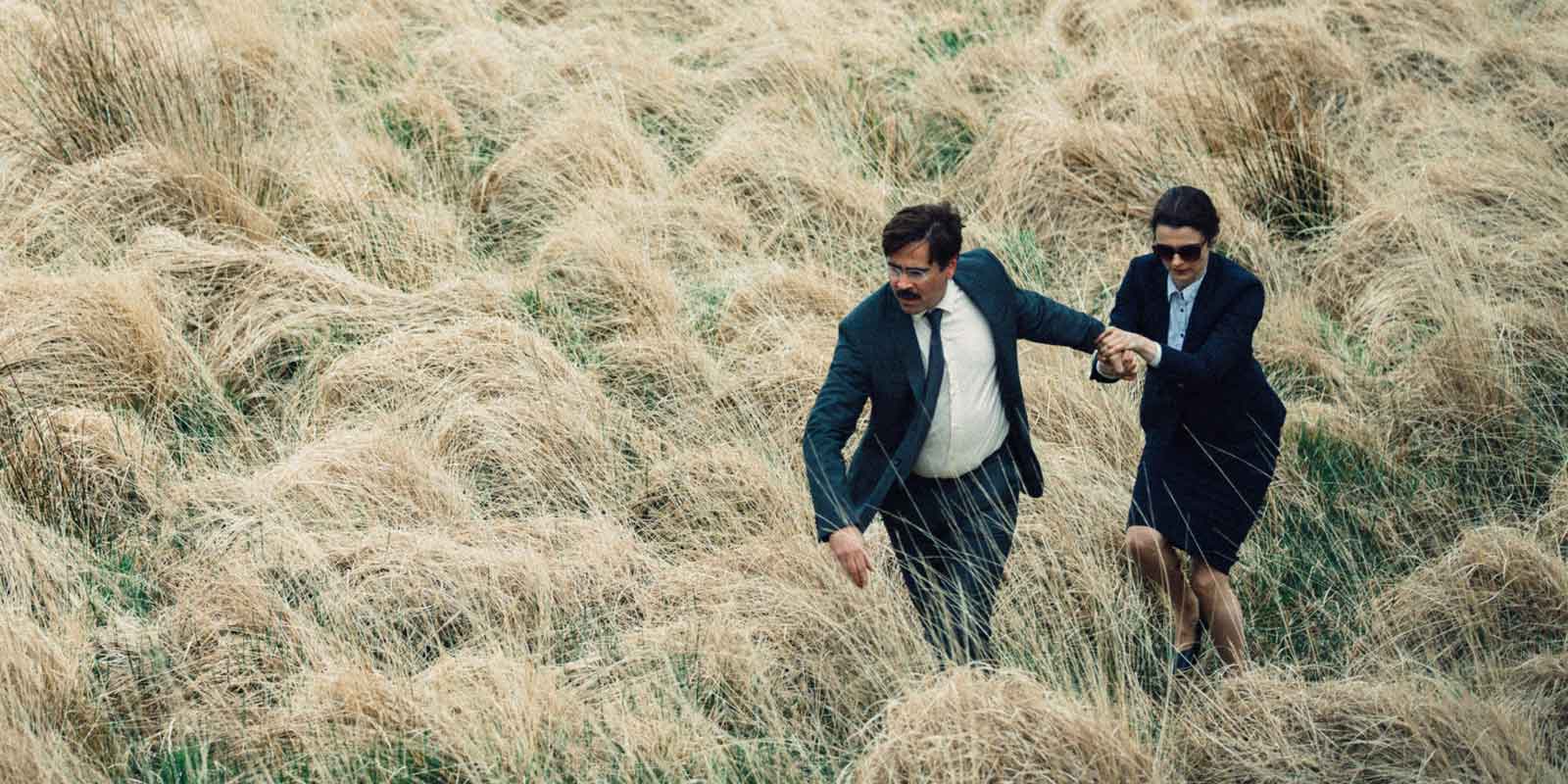 Spoilers, big spoilers: She gets blinded by the loners. This entire section of the film is subsidiary to the satyr and doesn't need to happen, but I'll get into it anyway. Now, allegorically speaking in a tragedy, when a character is blinded, it means that they were blind to something metaphorically, and that they have to realize it. For instance: Lear had to see that his one daughter was awesome and that the other two were conceited bitches. But the only thing that Weisz is blind to—well, both of them—is that society will do its damndest to crush their love.
But in an already dark comedy, it felt like a forced moral. I wanted some form of realization on the part of the characters that their "love" isn't a crime: that society is mad and they're the only sane ones. But by the end, Farrell decides he wants to blind himself—Not exactly a sane decision, considering that her blindness does not have to be his. It's left up to the audience whether he does, and whether their relationship survives, but the film hit that marker a half hour earlier and kept going. Maybe the director was going for love is blind, or love is mad. I don't know. And by the end, I didn't care. Don't get me wrong: I think it's definitely worth a viewing, but had the film been more concise, I'd be heralding it.