Rogue one flows by so fast it forgets the rudiments of character.
It's obvious that character isn't necessary to make millions at the box office, but if one intends their film to remain in the hearts and minds of filmgoers—y'know, like the original series—it's a hell of a place to start. Because sooner or later, the copy paste aesthetic that worked as a welcome matt in The Force Awakens, will wear on fans.
So let's start with Jone's character, who amounts to a hollow cosplay. Rogue one kicks off into the action without so much as an orientation between her and her father—a relationship that is the crux of the entire Star Wars "Story." It's a simple fix…
Open the film with some cute, alien-gopher creature chewing innocuously on the a potato. A lazer blast hits the dirt next to it. Reverse shot: A young Jyn holds a red-hot blaster rifle. Her father over her shoulder retrieves the rifle. She rescinds her grip, shamefully and he asks why she missed. Imperial ships whiz by overhead, commencing the rising action. It's trite, and a little overused, but at the very least it establishes that she can shoot to kill, but she chooses not to. It doesn't exactly shine a light on the father daughter relationship, but it does at least provide a glimmer. More than I can say for the film. It appears Disney thinks that the general audience will collectively shit their pants if someone doesn't get shot by a blaster rifle in the first five minutes.
Let's examine the remaining heroes in Rogue One. There's Andor (Luna), a rebel with a heavy Mexican accent, who'll do anything for the cause; K2S0, A comic relief ex-empire bot with dry wit—charming, thanks to Tudyk's voice over; Two temple guards, (Donnie Yen & Jiang Wen); and a turncoat pilot that's crazy only when convenient—I thought he'd be the treacherous Telly Savalas, to their dirty half dozen, but the writers failed to capitalize on the tension. I compare it to the Dirty Dozen, because by all accounts it hits the same beats; a group of reprobates band together to go on a suicide mission. It's a fair comparison, Stars Wars has many elements of of what RLM would call, "WWII in space."
But when you place them side by side, one big question pops up. Where'd the time go? They almost the same runtime, Rogue One comes in at 135 mins, and Dirty Dozen at 150 mins. Yet the Dirty Dozen accomplishes so much more. It establishes twice as many characters, all of them more memorable. We experience their camaraderie, and then their mission. Such moments of camaraderie are virtually non-existent in Rogue One. They don't care enough about each other for me to care about them—save the temple guards, those two guys are rad… by rad, I mean they chemistry compels me to care.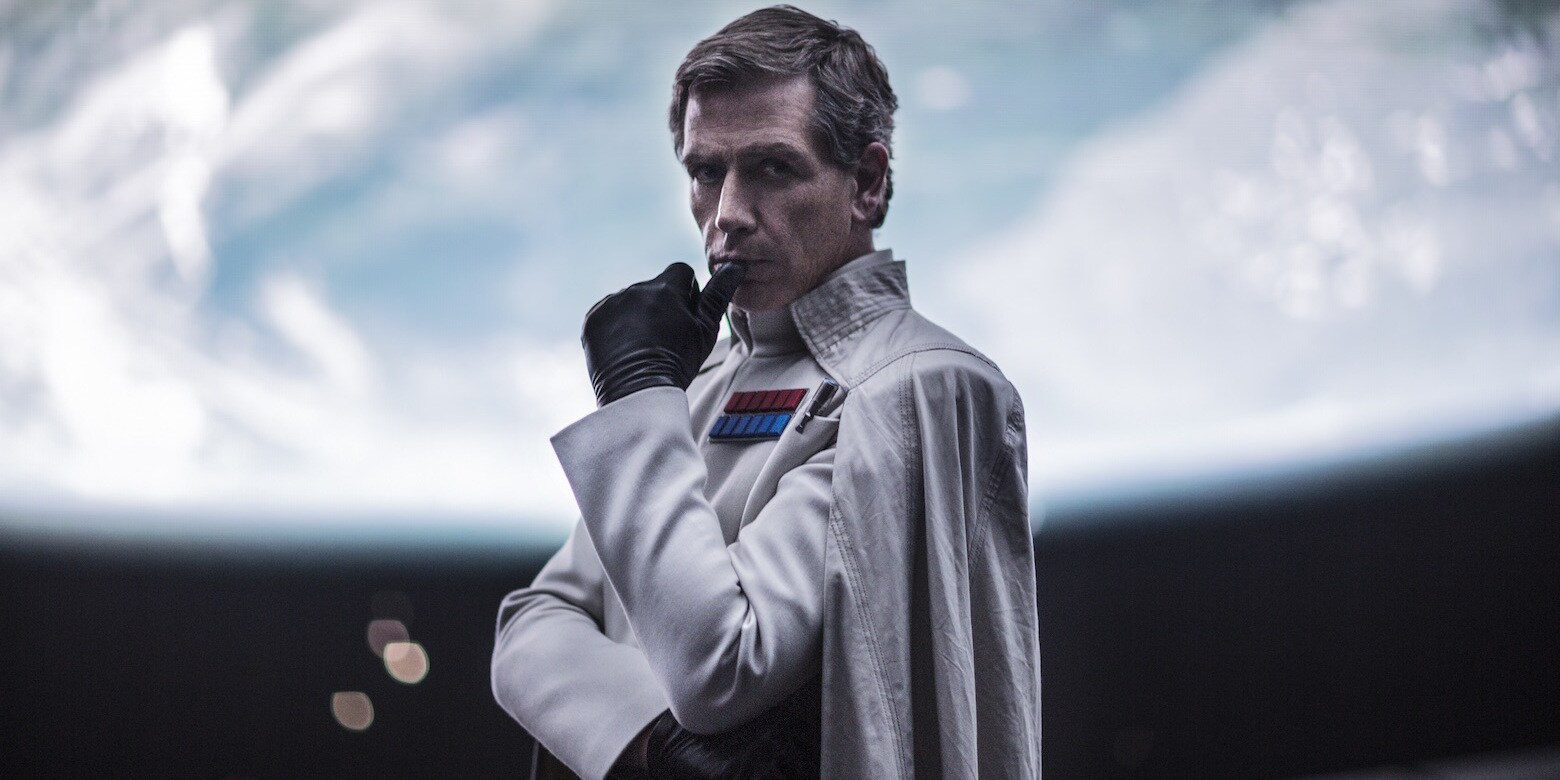 Rogue One doesn't fail atrociously. The characters came through well enough, but the precious time needed to flesh them out went to fan service. I'll concede that it was cool as fuck to see Vader slaughter the rebels on that transport ship at the end. But all in all, Rogue one had a soft and cushy middle. The white uninformed baddy, Orson, served as nothing more than a go between, an excuse for indulgent scenes with an emaciated Vader and a reanimated Cushing. Both of which were distracting and unnecessary because we get Orson's motivations from the first scene, everything else is superfluous.
Rogue One's a good film, but that's about it. I enjoyed the callbacks to Red leader thoroughly. And I left the theatre with a smile on my face. But after giving it some time, and reading into it—something I have a bad habit of doing—the stardust wore off.
P.S. I apologize to readers that may have been wondering what the fuck I've been for the past two months. I only put out two reviews in that period. It's been crazy. Started a new job and have been trying to adjust my schedule accordingly. Cheers and thank you for your continued support.